A fiercely independent Progress OpenEdge database consulting firm
Since we started over 30 years ago, our goal has been simple: to make sure your Progress OpenEdge applications are always running at their best. From high availability and disaster recovery to performance tuning and problem solving, our experts have very likely seen it and fixed it numerous times.
Working with us is easy
We love what we do and it shows in the quality of our work and the ease of doing business with us. Ask any of our clients: working with White Star is just easy.
We are committed to Progress OpenEdge
Working with the OpenEdge database is all we do.
Our entire business is centered around OpenEdge. Our DBAs travel the world teaching, speaking, and generally doing what they can to grow the global OpenEdge community. You'll always find us speaking at all the major Progress and PUG (Progress User Group) conferences around the world, including North America, Europe, South Africa and Australia, and also at many of the regional events.
Paul Koufalis
Paul Koufalis is the President of White Star Software. He began his OpenEdge DBA career more than 25 years ago after completing a Computer Engineering Degree at McGill University. Today, he's known for his pragmatic and ROI-centric approach when working with White Star's global client base. When he's not staring at his multiple immense computer screens (how much is too much?), you can probably find him speaking at a Progress event somewhere in the world or being roughed-up by his twin boys back home in Montreal.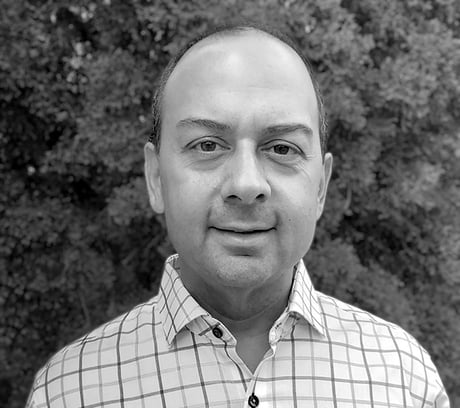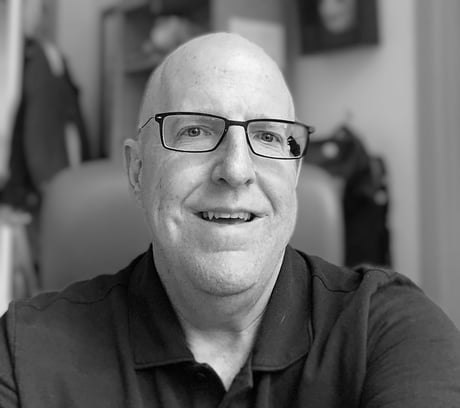 Adam Backman
Adam has been a Progress expert since the late 1980s, focusing on database and system planning, tuning and administration, and providing training, mentoring and consulting services to White Star's global client base.
Adam brings a wealth of knowledge and experience to each of his client's business issues and uses a logical, business-centric approach in his work.
Tom Bascom
Tom has been working with Progress since 1987 and is well-known to the Progress community for his frequent postings in online forums. When he is not providing the online community with helpful information on getting the most out of OpenEdge or taking them to task for running dangerously obsolete releases (or complaining about paperwork), Tom is either working on developing ProTop, the Best OpenEdge Performance, Monitoring and Alerting Tool in the Galaxy, or consulting with customers throughout the world, helping improve their OpenEdge system's performance and scalability.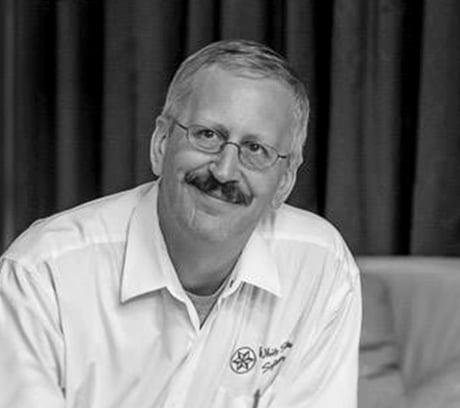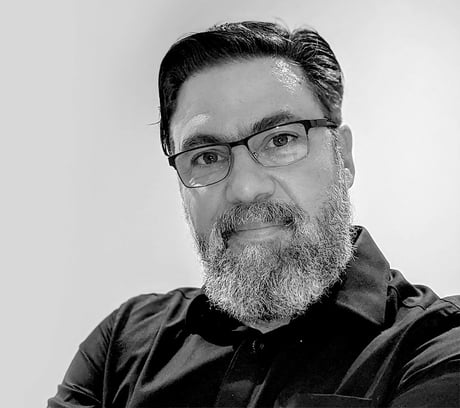 Jean-Charles Bellemare
JC first joined Paul Koufalis and Hugues Aubuchon as a Technical Support Specialist in 1996, marking his debut in the Progress world. Known for his quick and efficient problem-solving skills, he is the go-to-guy to solve any and every Progress database related problem you might have. In addition to working in his mancave (where you'll find him most of the time), JC enjoys travelling and trying to keep up with his daughters when they're out cycling.
Rob Fitzpatrick
Rob Fitzpatrick spent 25 years in financial services and software most recently at Progress partner Portfolio+ Inc. where he was Senior OpenEdge Architect, focusing on database tuning and application troubleshooting. He loves discussing OpenEdge database internals and spelunking in the virtual system tables. He is also active in online communities to help others get the most out of OpenEdge. Outside of work, Rob enjoys reading about science, playing pool, and spending time with family.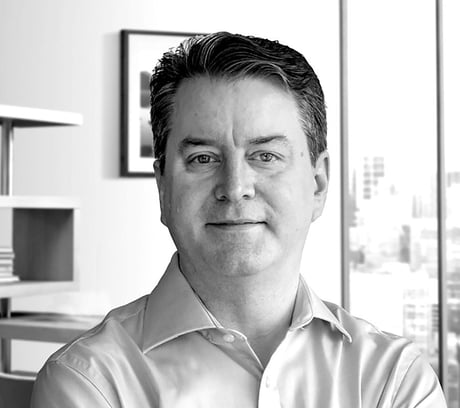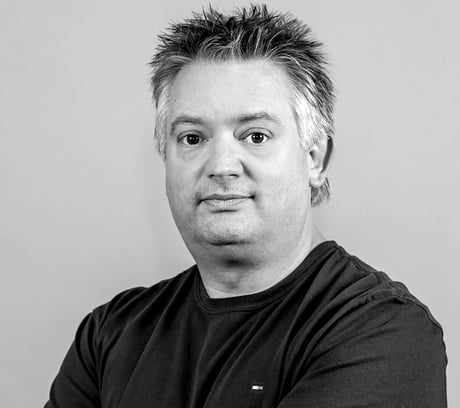 Hugues Aubuchon
Hugues has been involved with Progress since 1987, first as a programmer and soon after as an instructor, helping people across Quebec learn the technology. His interests vary a lot, from programming, integration with other systems, solving problems and taking impossible challenges. He is also one of the co-founders of the Quebec Progress User Group (GUPQ).
At night, when not performing emergency maintenance on systems, you can find him at corporate events and bars hosting Karaoke nights and playing music, or at his computer, spending too much time learning unrelated cool stuff.
Mark Bonneville
Mark has been working with Progress since 1989 when he was presented with his first "Progress Test Drive" while working for the US Coast Guard in Washington DC. He knew a good thing when he saw it and joined Progress Technical Support in 1990 where he worked with Adam Backman and other long term proponents of Progress. Since then Mark has swapped back and forth between 4GL development and DBA roles. He has a "penchant for making things work the way they should" and, before joining White Star, enjoyed database and application tuning using ProTop as the Progress DBA Lead at JPMorgan Chase.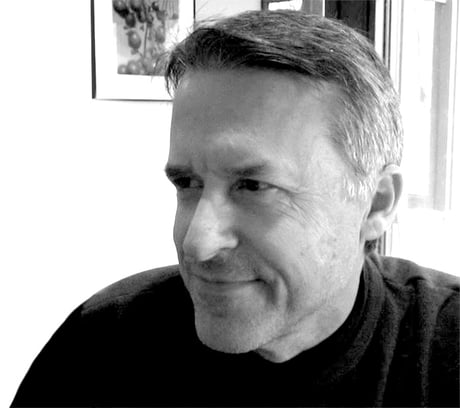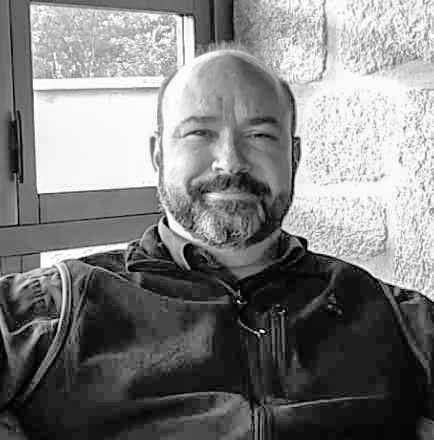 Alvin Grantham
Alvin's journey with Progress Database and 4GL began in 1999 when he worked for a small business in South Africa. Over the years, he has honed his skills as a Developer and DBA/Linux SysAdmin in the Financial Services and Logistics industries. He is passionate about task automation and consistently strives for efficiency. In fact, he strongly advocates for creating and documenting processes that are "actually used" in the environment. When he's not working, Alvin enjoys exploring the latest AI trends and experimenting with electronics on his "other laptop." Additionally, he is a hobbyist photographer, as well as a skilled amateur tig welder and fabricator.
Dan Foreman
Dan Foreman, instructor and consultant, has used Progress since 1984 and is recognized worldwide as an expert in Progress Performance Tuning and Database Administration. Dan has been a frequent guest speaker at USA & European Progress Users Conferences for the last 30 years as well as many other Progress conferences and User Group meetings around the world. He is the author of several publications that are available via our Publications page.
When not hunched over his laptop he can usually be found playing basketball, riding his recumbent tricycle, or backcountry XC skiing.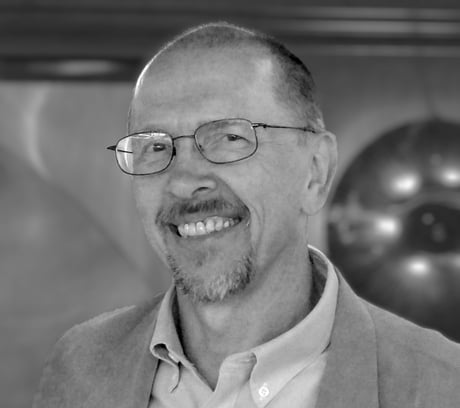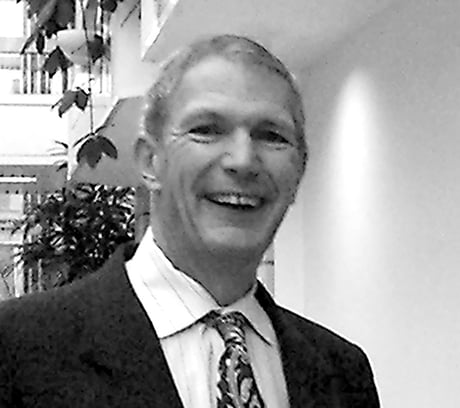 John Campbell – President Emeritus
John Campbell, now retired, is the co-founder of both White Star Software and Proforum, the first Progress users' group in the USA. He is the author of six books on Progress OpenEdge, including the seminal Making Good Progress, and was the publisher of Progressions Magazine. If you ever had the pleasure of meeting or working with John, you'll likely agree that he is one of the nicest and smartest people to ever have graced the Progress world.
Our partners
By combining our collective efforts and each focusing on our strengths, we help our clients to achieve their strategic business objectives.

MIP's 400+ strong team is spread across offices in Johannesburg and Cape Town in South Africa. Each of their operational divisions focuses on a specific sector of financial services, delivering solutions including fund, scheme, investment, risk, insurance and lending administration products. MIP's Technical Operations team administers and monitors infrastructure for more than 80 customers, including over 300 servers, and nearly 2,000 databases – all with the help of ProTop.

OmegaServe is led by Nectar Daloglou, a twenty year veteran in Progress and QAD consulting. Their mission is to help organizations achieve success with their Progress-based enterprise application solutions. You can often find Nectar speaking at Progress and QAD conferences, including the QAD Midwest User Group and Progress PUG Challenge.

Consultingwerk supports application partners and end customers to achieve practical excellence and productivity with their OpenEdge based development. They offer consulting services and tools, focus on application modernization, application architecture and the OpenEdge GUI for .NET.

As our partner in Asia-Pacific, Pitchfork Solutions challenges the status quo by offering high-value, customized, results-oriented solutions to meet the unique challenges of your enterprise. They offer a full range of services — from designing simple programs to building complex hardware and software architecture.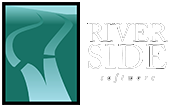 Riverside Software is the leading provider of continuous integration tools and services in the OpenEdge world. They are the author of the de facto standard PCT build automation and deployment tool and of the OpenEdge plugin for SonarQube, the leading code quality management platform.

Headquartered in Michigan, USA, Arista Consulting is a Global QAD Service Provider focusing on Application Consulting and process automation solutions around enterprise applications. They have global development centers in Hyderabad and Mumbai, India which allows them to provide cost effective and round the clock services to their global customer base.

Progress Technologies is the official distributor of Progress Software Corp. and Aurea Software Inc. in the territory of the CIS countries and Latvia. PT has highly qualified personnel and many years of experience in promoting and supporting the industrial applications of Progress and Aurea technologies. In its activities, Progress Technologies focuses not on applications, but on the tasks of technology advancement, thus creating the most favorable environment in which numerous partners and customers can successfully apply the technologies of its foreign partners.

Located in Tunisia, Grepsys is a proud Progress partner that offers business solutions including application development, IT outsourcing and business process consultancy. They have built a long-standing relationship with companies, mostly from Quebec, to whom they outsource IT services. Being a Progress Partner, they have invested heavily to make OpenEdge application development one of their most valuable assets in their region and worldwide.

Operating out of Venaria Reale (Turin), Italy, WITS (Worldwide IT Solutions di Wilhelmus van der Ham & C. sas) is a company that offers products and services based on the Progress OpenEdge family. WITS' services include Software design and Development; Database Administration and Monitoring and Senior Progress Consultancy thanks to 30 years of experience in the field. WITS uses ProTop for their Database Monitoring services.

Bravura develops innovative technology solutions that power the world's leading financial institutions. With over 1,500 people in 16 offices around the world and A$5.7 trillion in assets entrusted to the company's systems, Bravura helps power and transform the world's leading financial services businesses, today and for the future.

Baltic Amadeus (BA) is a reliable technology partner in Europe and the U.S. With 30+ years of experience, they provide various IT and digitalization consulting services, including custom software development, nearshore development center, IT consulting and public cloud. The company also delivers omnichannel, eCommerce, marketplace, mobile banking, and data analytics solutions. BA has been a close Progress Partner since 1994, offering top-notch development, modernization, consulting and support services based on Progress OpenEdge.

Border Merchant Systems works solely with independent merchants across the UK. Partnering with large independent groups right through to single site family run merchant businesses. The company provides their customers with dedicated merchant software and integrated eCommerce trading websites which allow them to easily manage their day-to-day operations with a single system. This includes their trading, accounting, orders, stock management, delivery scheduling, reporting, CRM and more. Border Merchant Systems has worked solely with UK merchants for over 30 years. In-house software and service are at the heart of the business.

Cultura is one of the largest independent groups of agribusiness software companies in the world. Today, their portfolio provides comprehensive and innovative software solutions to agri-food companies in North America, Europe, the United Kingdom, Ireland, Mexico, South Africa, and Australia. Cultura is a division of Volaris, which is an operating group of Constellation Software Inc., headquartered in Toronto, Ontario, Canada. Together, they provide software solutions to more than 100 highly specialized industries worldwide.

Logan Consulting is a professional services firm committed to helping businesses get the most from their consulting investments. Since 1992, they have followed a top-down, business process driven methodology to help their clients drive and capture value from management consulting and information technology projects.
They operate primarily throughout North America, but travel worldwide as client projects dictate. Their clients range in size from global Fortune 100 companies to middle market, regional companies.

DBA Worx has become a leader in Progress OpenEdge RemoteDBA solutions in the Netherlands, serving major companies such as Newcold, GGN, CASA Shops, and Gassan Diamonds. With over thirty years of experience in the industry, DBA Worx has accumulated a wealth of knowledge and expertise in integrating Progress OpenEdge into Dutch and global businesses and organizations. Simon Gaarthuis, the founder of DBA Worx, is not only a Progress Openedge and database guru but also an effective relations manager who has built a worldwide web of satisfied customers. By using the tools that PROTOP provides, DBA Worx can monitor and enhance the efficiency of their customers' Progress OpenEdge database and application environment, leading to increased profitability.

Inspirators! is a leading company and a valued partner in both Progress and WSS. Additionally, they are the newest and most innovative OE and cloud-based solutions provider in Northern Europe. Specializing in cutting-edge products and services on cloud technology, Inspirators! has a proven track record of creating solutions from internet banking to e-government and highly mission-critical industries.
Their expertise in data and artificial intelligence, combined with visionary business strategies, drives industries across borders. Their flagship product, futudraw.io, is revolutionizing technical CAD drawings, boasting an incredible 20,000% increase in efficiency. Setting new standards for speed and precision, Inspirators! embraces a cloud-based approach, redefining possibilities within the Progress ecosystem. The result? Unparalleled flexibility, seamless accessibility, and unmatched scalability.
Embracing modern technologies and quick prototyping, Inspirators! brings a fresh and dynamic perspective to the industry.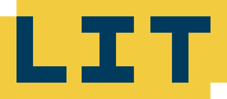 LIT Beratung GmbH (LIT) is a service-oriented software and consulting company. It has 13 locations in Germany, Austria and Switzerland. As an implementation partner and independent software house for the ERP system proALPHA® based on PROGRESS Software, and the mobile software solution L-Mobile, LIT has been supporting its approximately 150 medium-sized customers in optimizing their business processes and mobile applications for 15 years. The service spectrum ranges from consulting and project management to process optimization, customizations and technical support. In addition, LIT develops and sells its own components which complement the standard functions of the ERP software proALPHA®.

The motivation of the some 100 employees is to build bridges between business and IT, to detect trends, and to set impulses for the next digitization steps. True to the motto 'TOGETHER WE ADVANCE', LIT helps advance their customers from where they are now and accompanies them on their individual paths.